A Microstrategy detém quase 1% de todos os Bitcoins, mais do que todas as empresas públicas juntas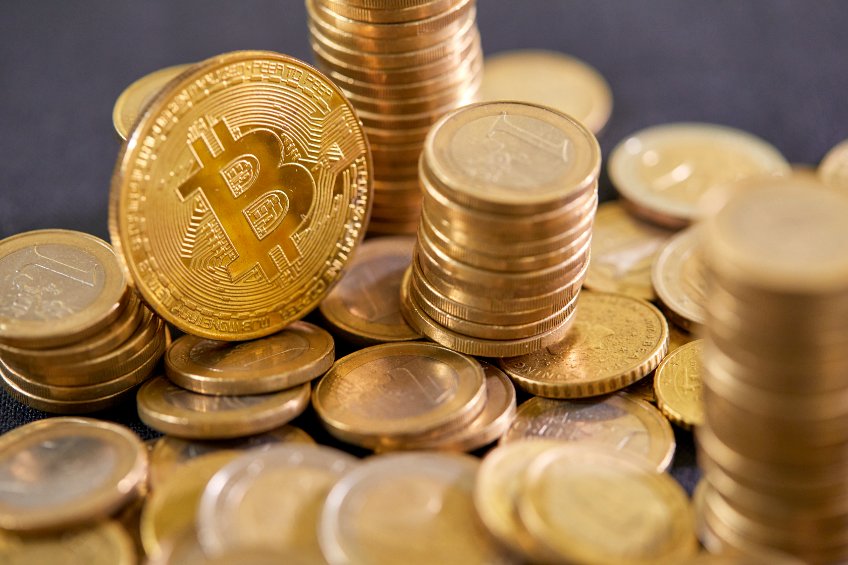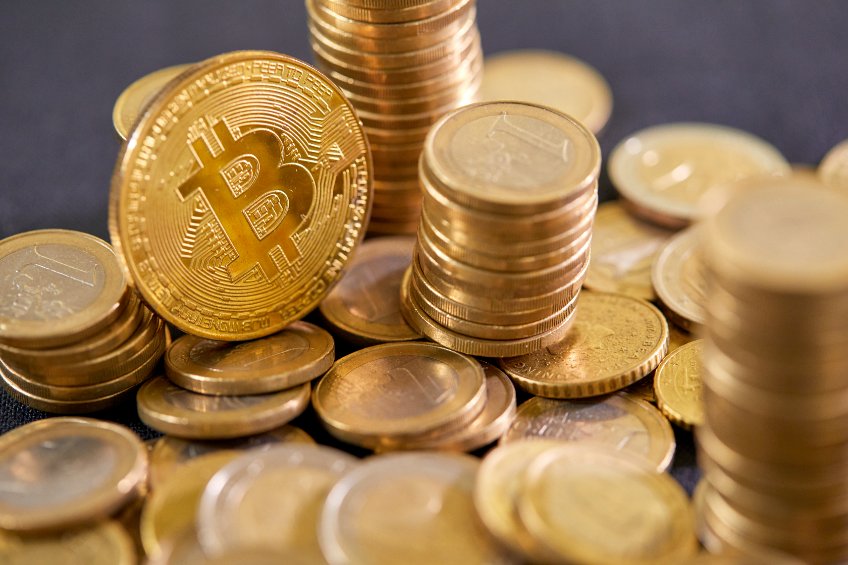 Principais conclusões
Os registros da MicroStrategy colocam suas participações em Bitcoin em 130.000 bitcoins, no valor de US$ 2,5 bilhões, após a última compra desta semana
Isso constitui 0,62% da oferta total de Bitcoin
Outras 36 empresas públicas que investiram em Bitcoin combinaram participações equivalentes a 0,61%
As participações empalidecem em comparação com o fundador anônimo Satoshi Nakamoto, que possui 1 milhão de bitcoins equivalente a aproximadamente 5,2% da oferta total
A empresa privada Block.one, que está por trás da criptomoeda EOS, detém ainda mais bitcoins do que a MicroStrategy, com 140.000 bitcoins equivalendo a dois terços de um por cento da oferta total
A Tesla vendeu 75% de suas participações no início deste ano, atualmente com 10.725 moedas
À medida que a adoção do Bitcoin aumentou constantemente, a atenção se voltou para o que as empresas estão mantendo em seus balanços. Lançado no mainstream pela compra de alto perfil da Tesla no ano passado, um fluxo lento, mas constante, de empresas comprou Bitcoin na esperança de que ele valorize a longo prazo, além de fornecer benefícios de diversificação.
Queríamos avaliar quais empresas públicas detêm mais Bitcoin, então entramos nos dados.
1. Microstrategy
Procure a MicroStrategy na Wikipedia e você verá a descrição da empresa como "business intelligence, software móvel e serviços baseados em nuvem".
Na realidade, eles são uma holding de Bitcoin.
Levantando seu balanço, sua receita no ano passado foi de US$ 510 milhões. Enquanto isso, eles atualmente detêm cinco vezes esse valor – US$ 2,5 bilhões – em seu balanço na forma de Bitcoin, após mais uma compra nesta semana de 301 bitcoins.
O cofundador Michael Saylor é o homem que impulsiona a visão, e seus pensamentos sobre o Bitcoin às vezes beiram o culto religioso.
"O Bitcoin é um enxame de vespas cibernéticas que servem à deusa da sabedoria, alimentando-se do fogo da verdade, crescendo exponencialmente cada vez mais inteligentes, rápidos e fortes atrás de uma parede de energia criptografada".
2. Galaxy Digital Holdings
A Galaxy Digital Holdings vem em seguida na classificação, embora com participações no valor de apenas US$ 750 milhões, sua participação é três vezes menor que a da MicroStrategy.
Faz sentido que a empresa de serviços financeiros tenha muito Bitcoin – é especializada em ativos digitais, o que significa que, ao contrário da MicroStrategy, seu negócio está conectado à maior criptomoeda do mundo.
3. Voyager Digital
Em terceiro lugar está a Voyager Digital com US$ 232 milhões em Bitcoin.
Talvez a Voyager, mais do que qualquer outra, simbolize o quão ruim os mercados foram este ano para o Bitcoin. O credor de criptomoedas entrou com pedido de proteção contra falência em julho, depois que a crise de contágio levou a uma onda de saques que não tinha liquidez suficiente para honrar.
4. Tesla
A Tesla chocou o mercado quando comprou um grande saco de Bitcoin, no valor de US$ 1,5 bilhão, no ano passado. No entanto, eles anunciaram em registros trimestrais no início deste ano que venderam 75% desse valor e atualmente sua pilha vale apenas US$ 200 milhões.
Isso constitui apenas cerca de 0,05% da oferta total, sendo o movimento de venda originalmente impulsionado por preocupações ambientais em torno da mineração de Bitcoin, que obviamente está desalinhado com os supostos propósitos da montadora de veículos elétricos.
Pelo que vale, Elon Musk disse em março que não venderia pessoalmente seu Bitcoin (nem Ethereum ou Doge). Por outro lado, o homem mais rico do mundo diz muitas coisas no Twitter, acho justo dizer.
As a general principle, for those looking for advice from this thread, it is generally better to own physical things like a home or stock in companies you think make good products, than dollars when inflation is high.

I still own & won't sell my Bitcoin, Ethereum or Doge fwiw.

— Elon Musk (@elonmusk) March 14, 2022
Alguns críticos apontam para uma grande quantidade de oferta limitada de Bitcoin sendo mantida por um pequeno número de carteiras. A preocupação é que essas carteiras possam ter um impacto indevido na rede como resultado.
Olhando para as empresas públicas, esta preocupação não parece significativa fora da participação de 0,62% da MicroStrategy.
Block.One
Curiosamente, olhando para empresas privadas, existem algumas grandes carteiras conhecidas. A mais notória é a Mt Gox, que detém 141.686 bitcoins, o que representa 0,675% da oferta total – alguns dos quais serão distribuídos a clientes que foram hackeados no infame escândalo anos atrás, após a conclusão de processos judiciais de longa duração.
No entanto, Block.one, a empresa por trás da criptomoeda EOS, detém 140.000 bitcoins – maior do que as participações da MicroStrategy e logo atrás do Mt. Gox. Curiosamente, não há tanta conversa sobre as enormes reservas da empresa em comparação com as outras baleias nesta lista.
O gráfico abaixo reúne as participações de empresas públicas e privadas.
A quantidade impressionante de participações da Block.One constitui cerca de 0,67% da oferta total de Bitcoin.
Em conclusão, a MicroStrategy é a líder em termos de participações em Bitcoin entre empresas públicas, mas quando comparada a empresas privadas também – é a Block.one que está liderando a lista.
Mas nenhum chega perto dos mais de 1 milhão de Bitcoins e > 5% da oferta que fica nas carteiras de Satoshi Nakamoto.
Fontes
https://buybitcoinworldwide.com/treasuries/#public
Skilling
Skilling é um corretor de criptomoedas baseado na Escandinávia que possui um site para desktop, além de aplicativos para dispositivos iOS e Android.
Suporta mais de 50 ativos digitais e possui uma conta demo para permitir que os usuários se familiarizem com a plataforma.
Skilling não tem taxas ocultas, é um corretor oficialmente regulamentado e suporta uma ampla variedade de métodos de pagamento.
Pacific Union
Desde ser fundado em 2015, a Pacific Union cresceu em um corretor online líder mundial. Oferecemos de 200 + produtos, entregando uma instalação inovadora de negociação para ativos, como forex, índices, commodities, ações e criptoqualidades. Como uma corretora de negociação on-line focada no serviço, fornecemos serviços multilíngues para 120 países e regiões.

Compre BTC com Pacific Union agora


The post A Microstrategy detém quase 1% de todos os Bitcoins, mais do que todas as empresas públicas juntas appeared first on Guia do Bitcoin.

.