Cathie Wood says the bear crypto market could be nearing a close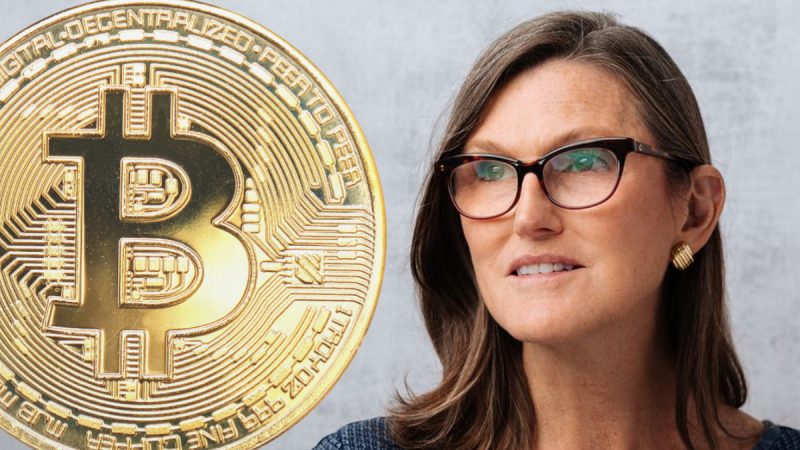 ARK Invest's Cathie Wood believes a bearish run for crypto markets could soon be over, as markets all over are now capitulating
She predicted that the market cap of truly 'disruptive innovation' will exponentially grow to $210 trillion by 2030
CEO of asset management firm ARK Invest Cathie Wood remains unfazed over the long-term behaviour of cryptocurrencies despite the most recent downturn in the price levels of this asset class.
Speaking during an appearance in a recent update of the Into the Know series, the ARK Invest chief explained that the increased co-movement between crypto-assets and the stock market, which has caused the current unimpressive run, is a sign that the bear market could be coming to an end. She said that a bear environment for crypto assets could soon touch bottom.
"Crypto, a new asset class, should not look like the Nasdaq, but it does. It's highly correlated right now. You know you're in a bear market and maybe close to the end when everything starts acting alike, and we're seeing the capitulation of one market after the other," Wood observed.
Blur the noise and expect a boom
The ARK Invest CIO has always been the bullish kind, illustrated by her firm's bold bets in crypto investment. Wood believes the most recent storm in the crypto waters will only be there temporarily. She added that in the long-term, crypto assets, just as ARK's other investment strategies, will blow up.
Wood foresees exponential growth, whose disruptive nature will keep it alive in communities and societies.
"Given the dreariness in the equity markets and the bond markets today and now increasingly commodities markets and crypto, take a look at our research, read our Twitter profiles for some hope and optimism because I can't tell you how excited and confident we are that our platforms are going to transform the world and are entering exponential growth trajectories now. This is not about five years from now. We are now living the reality that was only a dream in the tech and telecom bubble," she advised.
Wood even put a number of the figure of growth she expects to see. Citing her experience that now spans nearly five decades, she insisted that there's a massive opportunity in this current market space. Particularly, she predicted that the exponential growth of "truly disruptive innovation" will grow for the current $10 trillion market cap to reach $210 trillion by 2030.
The post Cathie Wood says the bear crypto market could be nearing a close appeared first on The Home of Altcoins: All About Crypto, Bitcoin & Altcoins | Cointext.com.

.